Black African American Trumpet Horn Player Jazz Musician Bronze Marble Statue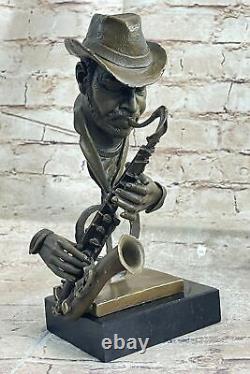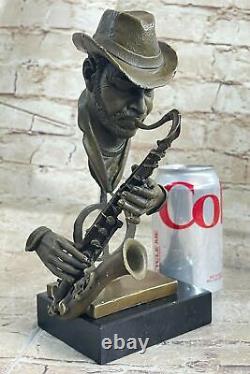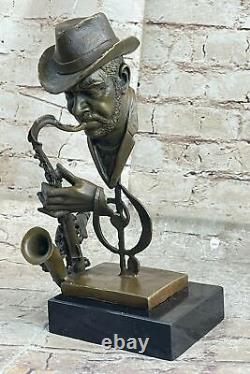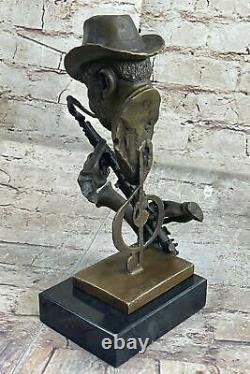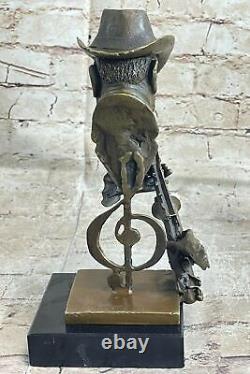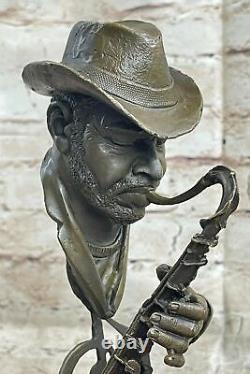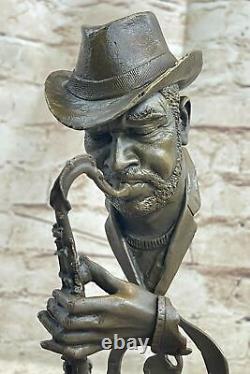 This sculpture is in perfect condition. Bronze Dimensions with Marble Base: Height 10" X Width 5". Marble Dimensions: 4" X 4". Presenting an exquisite masterpiece, behold this stunning bronze sculpture depicting a black musician passionately playing the saxophone.
This figurine captures the essence of the jazz era, radiating the joy and soul of classic blue jazz throughout any space. Meticulously crafted with meticulous attention to detail, the craftsmanship of this Saxophone Player Figurine is truly remarkable, showcasing the finest quality and intricate artistry. Created using the time-honored technique of lost-wax casting, this sculpture embodies the rich traditions of sculptural art.
To enhance its longevity and preserve its beauty, it has been delicately stained with a brown patina. Resting upon a bronze plinth, it is elegantly mounted on a sleek black marble base, adding a touch of sophistication to its presentation. This exceptional piece is signed by the talented artist Dwight, adding a personal touch and further affirming its authenticity. Whether displayed in a home, office, or music-themed environment, this extraordinary figurine is sure to captivate art enthusiasts, music lovers, and collectors alike. Embrace the spirit of jazz and add a touch of timeless elegance to your space with this remarkable bronze sculpture, destined to become a cherished centerpiece of any collection.

---