Brothel RPPC 1920 Black Prostitutes Ebony African American Flapper Girl Stripper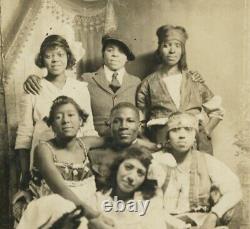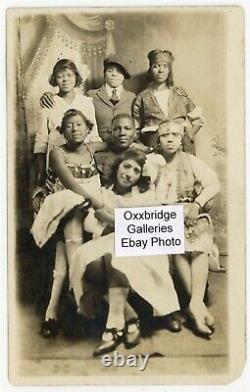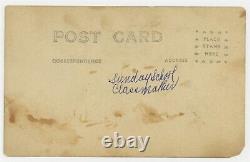 DETAILS: Original real photo postcard (RPPC) of a group of African Americans prostitutes. Among the finest African American brothel photos we have ever come across. Great image with splendid touches of the roaring 1920s. It's rare to find images of black flapper women - especially those displaying garments from the period. Note the garters, hosiery and head wear.
Measures 5 1/2 x 3 1/2 inches. NOTE: The paper marking on the image is to dissuade photo collectors. It is not on the actual item and there are no flaws or defects underneath it. GUARANTEE: We offer a lifetime guarantee on all of our photographs to be authentic originals and as stated. They are not later re-issues or reproductions. We forensically examine all of our photos prior to listing to make certain they are authentic and guarantee their authenticity for the lifetime of the item. Oxxbridge Galleries was founded in 1987 and specializes in vintage paper items with a particular focus on counter culture materials. We are among the largest sellers of original Black Civil Rights and African Americana items in the US.

---