RARE 8 Susie Sad Eyes SOUL SISTER Black Doll kaftan turban box 1960s FUN WORLD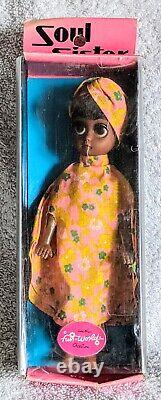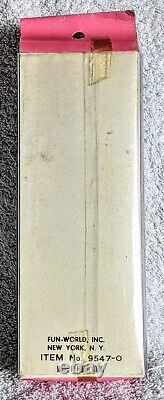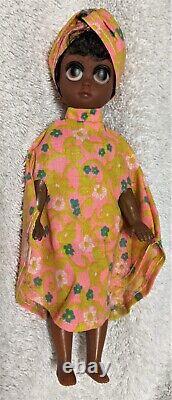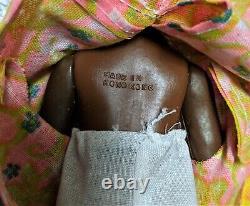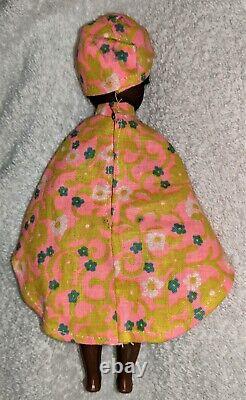 Susie Sad Eyes dolls (of which there were many off shoots by different companies) were made in the sixties and seventies and were inspired by popular artist Margaret Keane's big eyed portraits. This is an 8 Fun World Black Soul Sister doll.
It has a curly hairstyle and is wearing a pink and floral kaftan with a matching turban, and underpants. There are no other accessories with this doll. It looks new and the face paint is unmarred. It is in the original box with the clear plastic window sleeve, still has the blue background card, and the original elastic band to hold the doll in place at the ankles is still intact. The box and sleeve both have some crinkles and wear, but there are no tears in either.
Please check our listings for more Soul Sisters dolls and other great vintage toys and collectibles.

---