SuperStar Era MALIBU CHRISTIE #7745 Black AA Barbie Doll wBox Mattel Korea 1976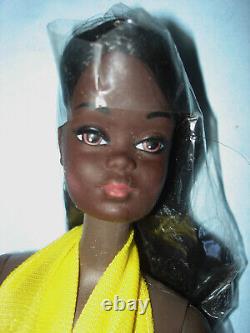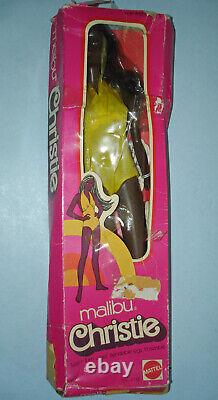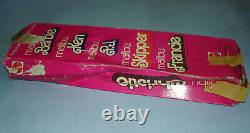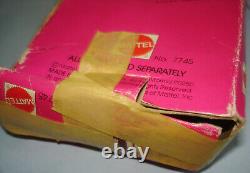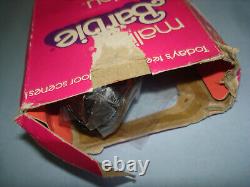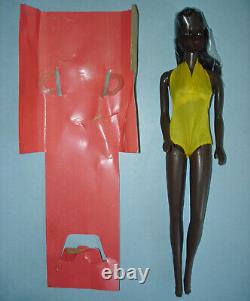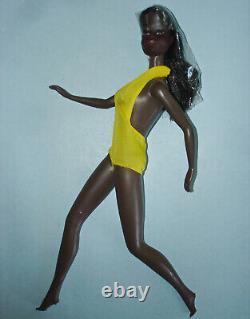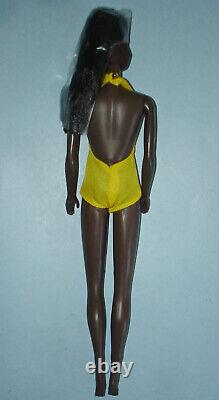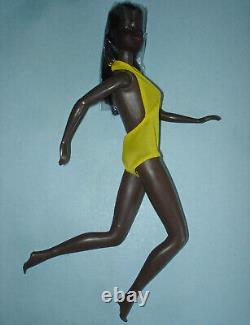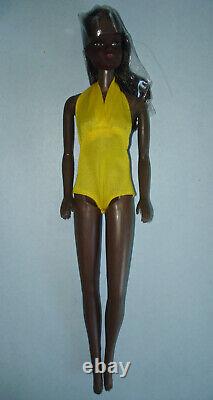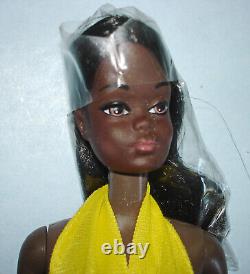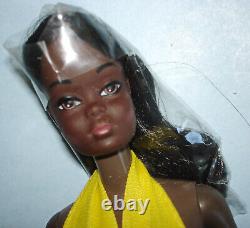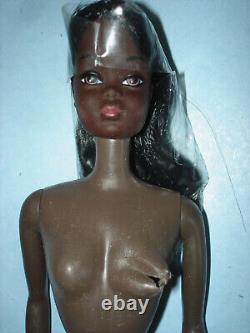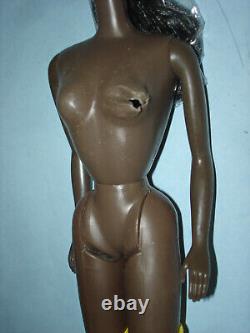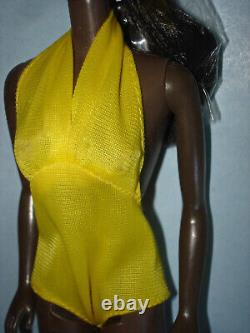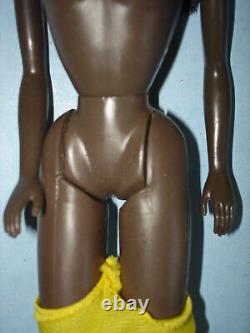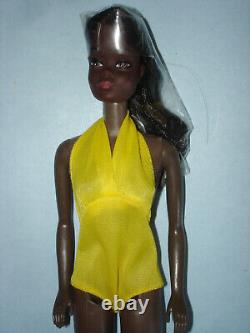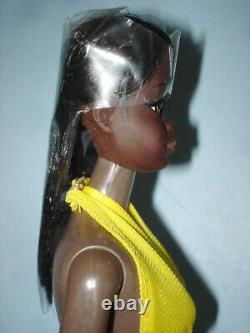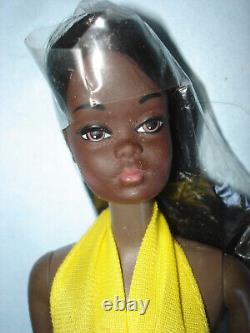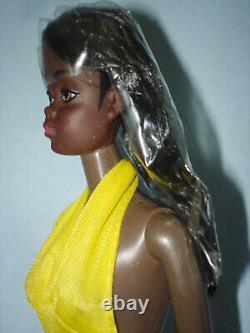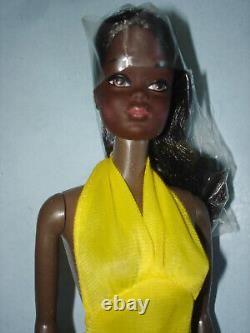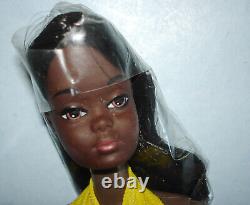 "Malibu Christie" #7745 is a lovely beach themed African American black Barbie doll that was manufactured for Mattel in Korea circa 1976. She is described as Twist'n Turn waist!
Christie comes in her original box and wears her original yellow tricot bathing suit. She appears UN-played with as her long dark hair still remains secure beneath its plastic wrapping. Though she is unused, her left breast is punctured with missing pieces, perhaps as a result of having been stored in a box that suffered extreme damage.
Her box is severely damaged and probably should be tossed! It is crushed, missing pieces, torn, and suffers taping and residue. Its torn plastic window is also missing pieces and has detached from its cardboard sides. Christie is a very desirable and pretty doll that will be stunning with a new body.
I do not want you to be disappointed. Though I have tried to provide an honest and detailed description, I may have omitted information that is important to you. I have also provided photos that speak volumes.

---