Vintage Kathe Hanna Kruse Black African American Boy Daumlinchen Doll Thumbelina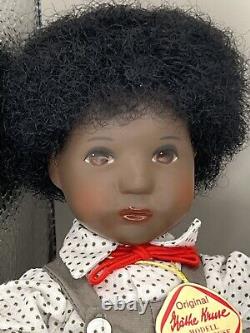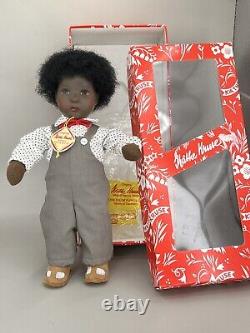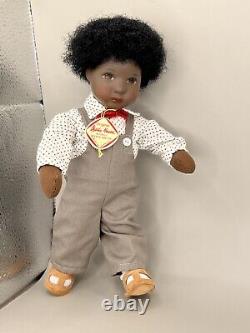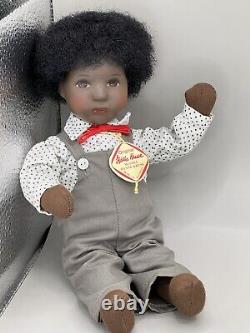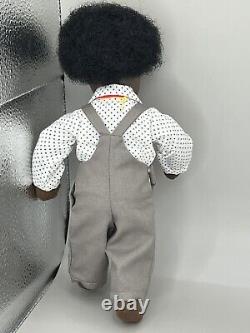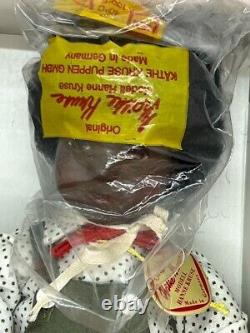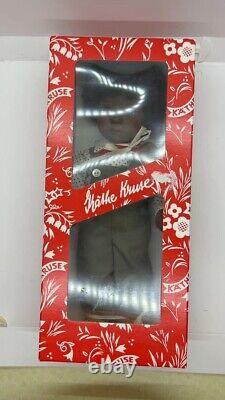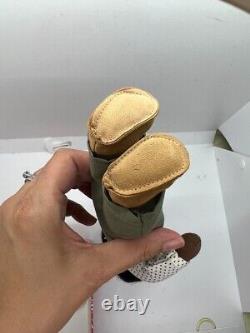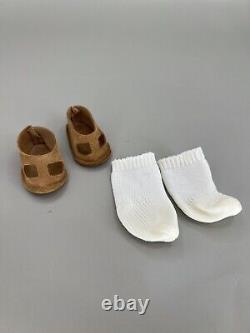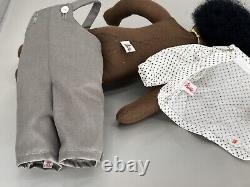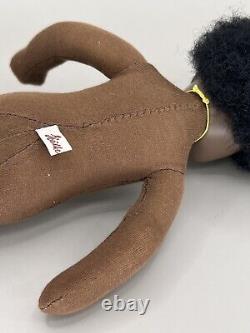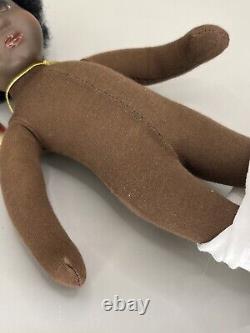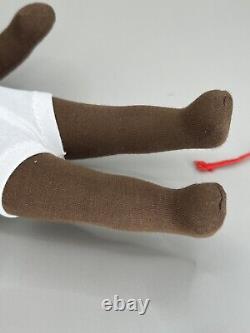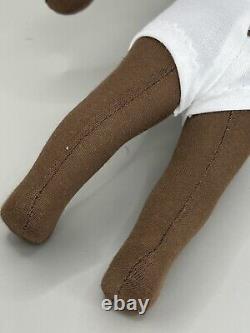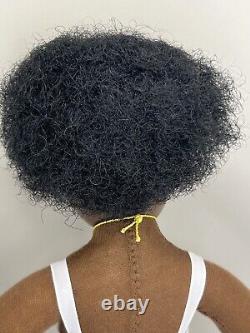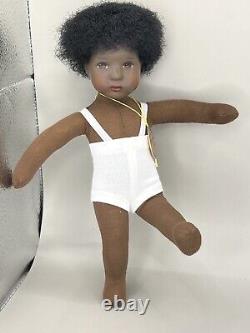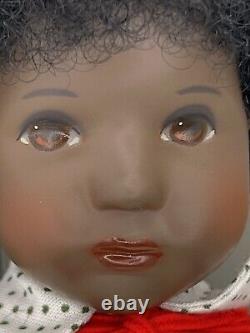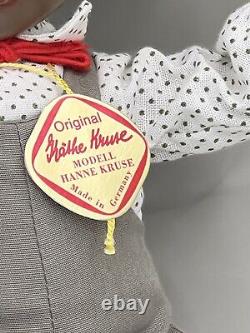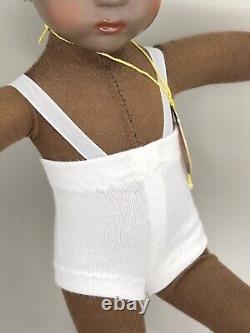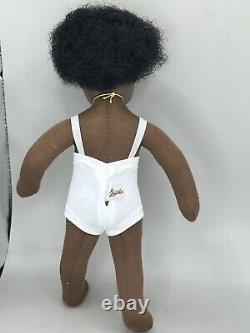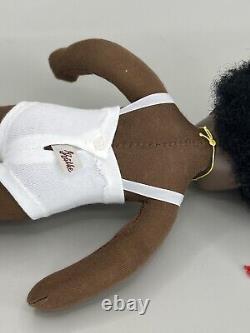 A gorgeous and rare find. From a gigantic collection of dolls where the woman specialized in African American dolls. She had dolls of all types, from all the top toy companies. She kept most of them in their original boxes, in a climate controlled basement away from moisture. She must have spent a fortune on dolls in her lifetime. These Kathe Kruse dolls are pricey and all all handmade in Germany. Even the clothing is handmade. You will be hard pressed to find any black dolls by Kathe Kruse.
Her dolls are highly collectible and valuable. Not only is this a black doll it is also quite old.
She only started making African American dolls in the 1960s. This doll dates from the 1970s or 1980s I believe. Her daughter Hanna took over in the late 70s and kept her company going.
All Kathe Kruse dolls, except the new ones, are made with posable wire bodies. The arms and legs can be bent to hold a position. I tried to show this in some of the photos.
This makes for a more realistic and lifelike doll a real bonus. Her dolls were made with the wire base, and tricot knitted fabric on top and stuffed with foam. The head is made of plastic and is all hand painted. The hair was sometimes human hair or mohair- this one has a wirey texture perfect for an African American doll. To the best of my knowledge I think this doll is named Sam. He still has his original foil swing tag attached to the neck. He is wearing his original handmade outfit consisting of suspendered underpants, a button up printed shirt and overalls. He is also wearing the original handmade suede shoes.
He was always stored in his fabulous see thru storage box, protected from dust, heat, and moisture and will arrive to you just as you see him. In addition, he has the original plastic dust bag that went over his head, still there!
He is free of odors or any other detractions. In my Blue book dolls and values 12th Ed by foulke, pg. Please do ask any questions you may have.

---